Regulations for Number Plates in UK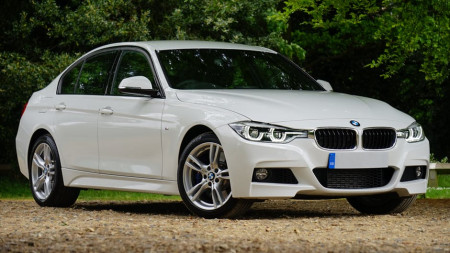 All motorists in the United Kingdom are required by law to display number plates, including personalised number plates, on their vehicles ever since the passage of the Motor Car Act of 1903. However, motorists can't simply just hang a piece of cardboard on their vehicles. The type and appearance of number plates are strictly regulated by the Road Vehicles (Display of Registration Marks) Regulations 2001. The major specifications outlined in the legislation include:
Plate Material
The government has not specified any preferred raw material for the manufacturing of number plates. However, they do require that the material possesses a retroreflective surface that provides a sharp contrast to the printed letterings and numbers, as defined in the British Standard BS AU 145D and 145E (from 2019 onwards). The material used must also have sufficient tensile strength to withstand temperature changes and direct exposure to sunlight and water. In recent years, manufacturers have more or less settled on acrylic owing to its reflective properties and weather endurance.
Colour
Both rear and front plates must use black letterings. However, two background colours are used – white for the front plates, and yellow for the rear. These are considered to be the best visual combinations, especially in low lighting conditions.
Typeface/ Font
The law requires that only the Charles Wright 2001 font style is used on all numbers and letters. Even when using the font, there is a strict prohibition against using bold, cursive or italic variations of the font as it will affect visual recognition, particularly over distance.
Font size
All fonts must be 89mm tall and 64mm wide, with the exception of the letter 'I' and number '1'. In addition, all strokes must be exactly 16mm thick, and space between each character is set at 13mm. To ensure uniformity in measurement, each character is assumed to be inside a 79mm by 50mm rectangle.
Display Location
Four wheeled vehicles are required to display number plates both at the rear and front, centrally. Three wheeled vehicles and motorcycles, however, are not required to display front plates owing to space constraint.
Manufacturer and Supplier Details
All number plates must bear the details of the manufacturer and supplier at the bottom section of the plate inside a rectangular area measuring 178mm by 13mm. This is to deter against the production of counterfeit number plates. BS AU 145D or 145E must also be inscribed on the plate to verify that it has met the standard.
National Flags and Emblems
Vehicles driven in EU countries must contain a national flag and acronym for country (e.g. GB).
Size and Dimension
Although British legislation makes no mention of the dimension, manufacturers usually produce number plates of a similar size to the rest of Europe, which is about 520mm by 110 mm, give or take a few millimetres.
Please note that these rules are limited to vehicles registered after 1 Sept 2001. However, vehicles registered before the date will also need to conform to the rules if they plan to buy private plate as a replacement.
Non-compliance to the above regulations can lead to fines of up to £1,000. For repeat offenders, the DVLA may even completely withdraw the vehicle registration.